Community Wellness
Indigenizing Crisis Intervention Teams in Indian Country
Feb. 25, March 28, April 29, May 27, 2015
COMMUNITY CONVERSATIONS IN RAPID CITY SOUTH DAKOTA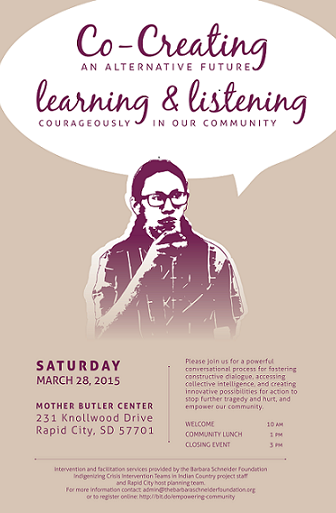 These Community Conversation are the first step in a process of strengthening the Community
Circle and joining it with the First Responder Circle and the Mental Health Circle. These 3 circles form the heart of the CIT Core Elements.
Closing circle at the May 27th Community Conversation
At their invitationn, LeMoine LaPointe and Mark Anderson presented at the Great Plains Tribal Chairmans Association meeting on the Rosebud Reservation in spring, 2015, on BSF's program, Indigenizing Crisis Intervention Teams in Indian Country.
ROSEBUD SIOUX TRIBE – SICANGU LAKOTA OYATE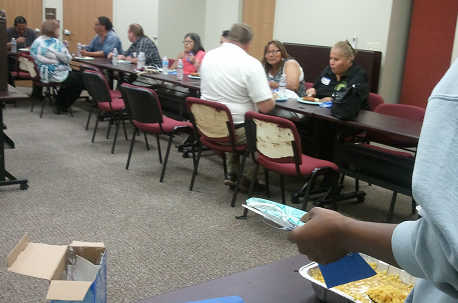 On June 2, 2014, BSF held a Community Conversation on CIT at Sinte Gleska University, SGU, on the Rosebud Reservation in South Dakota to discuss CIT. This event provided an opportunity for a cross section of those interested in crisis issues to discuss these issues with colleagues in other systems in the community.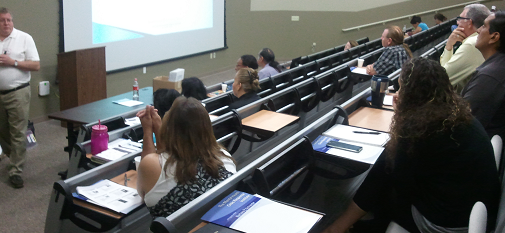 On July 21, 2014 BSF conducted a CIT Mini-Course at SGU with responders from a variety of local and interested agencies and from the community.  This was a skills class to learn and practice practical and effective techniques to de-escalate a crisis without using force, seclusion or restraints.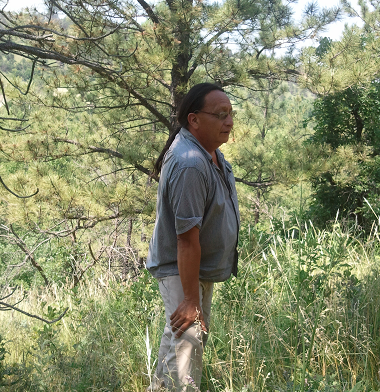 BSF Staff had an opportunity to visit cultural sites on the Reservation and to learn about the concrete realities of life there, including the history of the Sicangu Lakota Oyate, known in english as the Rosebud Sioux Tribe, their creation stories, their connection to mother earth and all our relations, and the economic challenges they face that create stressful and traumatic conditions that put health and wellness at risk.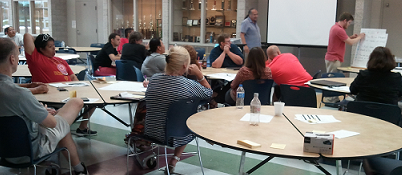 On August 20, 2014 BSF provided an in-service training for teachers and other school staff at St Francis Indian School in St Francis, South Dakota on the Rosebud Reservation.  Focus was on responding to children affected by trauma, which is their primary mental health focus.  BSF utilized professional actors to teach the de-escalation approach.  Art of hosting techniques were brought in and what emerged from the conversation were articulated insights and the creation, by the participants, of their own agenda for future trainings and policy discussions.   This school is dedicated to strengthening the traditional Lakota cultural knowledge of its students and community. They see the CIT de-escalation model as fitting with their own perspective of how to respond to trauma and crisis, to acheive justice while supporting rather than ostracizing those who are having difficulty.
INDIGENIZING CIT
Barbara Schneider Foundation is partnering with individuals and organizations in the Native American community to develop an approach to CIT that grows out of Native traditions and perspectives.  Partners include many individuals and organization on the Rosebud, Pine Ridge, Turtle Mountain, Bois Forte, Mille Lacs and Red Lake reservations as well as the urban indigenous community in Minnesota.
Respond to the whole person

BSF teaches the importance of responding to the whole person, including the forces that act directly upon them.  This approach allows for insight into all the stressors, triggers and underlying causes related to breakdown of wellness that can cause mental health symptoms.   It also provides a framework for thinking about resources and supports that a crisis responder can encourage an individual in crisis to utilize.
CYCLES OF IDENTIFICATION, DESIGN, CRISIS AND RECOVERY
This diagram illustrates the 4 cycles of identification, design, crisis and recovery and how the 4 cycles form one larger cycle.  Begin with the identification cycle with the basic individual needs at the top, moving to the right we see the social needs, then the environment of the individual and finally the relation to all of life.  The next cycle shows how these are designed for each particular individual.  The crisis cycle shows how each of these areas are disrupted by trauma, and the final cycle of recovery shows some tools and practices that restore wellness.  Each community and each individual experiences these cycles over time, responding to repeated crises with new cycles of recovery.
NEW NATIVE THEATRE
Rhiana Yazzie (Dine'/Navajo) Artistic Director,
(612)367-7639. info (at) newnativetheatre.org
newnativetheatre.org/

BSF is partnering with New Native Theatre by bringing in their actors to portray American Indian scenarios in trainings with criminal justice and health care providers in de-escalating a crisis situation.
New Native Theatre is a return to indigenous world views through its production of plays and theatrical experiences, its nurturing of artists, its connection to community, and its call to heal the wounds in the colonial narrative and in Native America's personal stories through theatre.
MDE MAKA SKA CANOE NATIONS GATHERING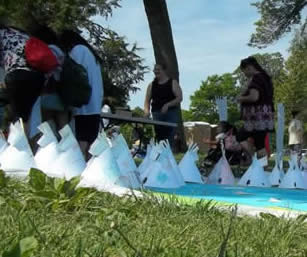 Lake Calhoun, the name in english, is called Mde Maka Ska in the Dakota language
The Mde Maka Ska Canoe Nations Gathering is an annual event begun in 2009.  It is an genuine opportunity for Native American youth, parents, and community to re-engage the sacredness of water or mni wakan. Today, the Mde Maka Ska is called Lake Calhoun. Its Dakota name means White Earth Lake. For the Minneapolis-St. Paul Native American community, its proximity inspires an indigenous means to return to cultural, emotional, mental, physical, and spiritual health. As water does for the finned nation, the Mde Maka Ska provides an appropriate environment in which to implement visions of healthier indigenous nations."
The Mde Maka Ska gathering is a linguistically, culturally and historically infused initiative generated by indigenous Dakota precepts regarding water and the sacred architecture it inspired, the canoe. Anishinabe views are also included. The annual gathering is held upon the south shore of Mde Maka Ska, the centuries-old Dakota Nation name for today's Lake Calhoun.
The first values occupants learn in a canoe is that, no matter what your skin color, cooperation, teamwork and trust are necessary to achieve a healthy and well-balanced craft.
BSF is a co-sponsor of Mde Maka Ska Canoe Nations Gathering and works with the American Indian community in the American Indian Safety Council and the Metropolitan Urban Indian Directors Group, American Indian MOU Public Safety Subcommittee.
NATIVE AMERICAN NONPROFIT ECONOMY REPORT

Panelists left to right: Rhianna Yazzie, New Native Theatre; Suzanne Koepplinger, Minnesota Indian Women's Resource Center; Bill Ziegler, Little Earth of United Tribes; Karen Diver, Chairwoman, Fond du Lac Band of Lake Superior Chippewa; Laura Waterman Wittstock, Wittstock and Associates
TIWAHE FOUNDATION


BSF is proud to support the work of the Tiwahe Foundation in their work to grow leadership in the Native community.
Building CIT in All Communties
JULY 17, 2014
CANIAR HOSTS BSF COMMUNITY CONVERSATION ON CRISIS AND RECOVERY IN BROOKLY CENTER, MN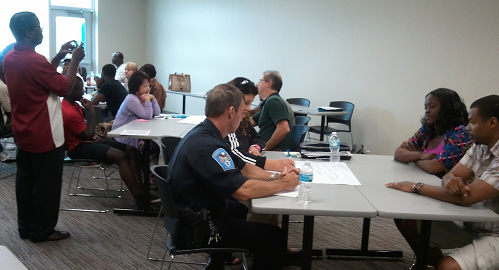 Community Access for New Immigrans and African Refugees (CANIAR) and the Barbara Schneider Foundation (BSF) have joind together to host a series of community conversations on wellness in our African community and with those who are interested in working with members of our African community.   We are pleased to invite the entire community to be our guest at one of these community conversations,  to get to the heart of the matter about what's important for wellness through responding to the whole person who may be in crisis.   Special thanks go to Brooklyn Center Police Department for their active participation.
CENTER FOR HEALING, JUSTICE AND PEACE AND PROCESS FOR PEACE
Betsy Sitkoff of Process for Peace joins with Jariland Spence of Center for Healing, Justice and Peace to convene community conversations in North Minneapolis with a focus on violence prevention, and providing restorative opportunities to individuals, relationships and families.  BSF is pleased to join with them to address underlying mental health and wellness problems and the need for long term support, care and recovery.  This community based approach can help policy makers and providers respond more appropriately to community needs and can help community members be active particpants in this process.
IMMIGRANT MENTAL HEALTH MINI-CONFERENCE SERIES
Summer-Fall, 2014 at Lutheran Social Services, Minneapolis, MN
BSF partnered with Fairview Health Services and the University of Minnesota Program in Health Disparities Research on the planning committee for this conference series to improve the response of the health care system to immigrant and refugee communities.
HEALTH COMMONS AT CEDAR RIVERSIDE
Fairview University Health Care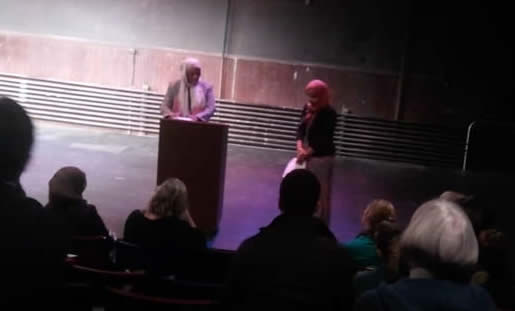 Keynote speaker Asli Ashkir, Somali Health Solutions, with Sahra Noor, Executive Director, Health Commons at Cedar Riverside, speaking at the 2013 annual meeting
NATIONAL LATIN@ NETWORK for Healthy Families and Communities
Casa de Esperanza leads this national network for Latinas and Latin@ communities.   Casa de Esperanza CEO, Patricia Tototzintle, joined with the Sheila Wellstone Institute at Wellstone Action to provide domestic violence advocates and service providers with findings from their research on how domestic violence affects Latinas.
MINNESOTA RECOVERY CONNECTION 2014 WALK FOR RECOVERY
Barbara Schneider Foundation Co-sponsored this event of over 2,000 people in recovery,
at Lake of the Isles in Minneapolis, MN.
2014 RECOVERY FAIR AT MINNEAPOLIS COMMUNITY AND TECHNICAL COLLEGE
Attended by over 1000 MCTC  students.  Mark Anderson of BSF spoke about the connection of recovery from mental illness and from substance use disorders.
JEWISH FAMILY AND CHILDREN'S SERVICE OF MINNEAPOLIS
AND JEWISH FAMILY SERVICE OF SAINT PAUL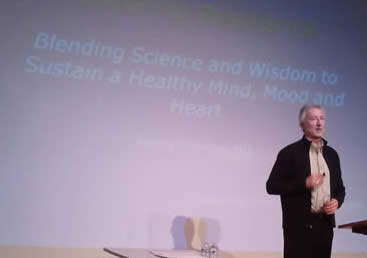 Dr Henry Emmons keynoting the Not Our Kids conference, March 3, 2013
BROTHERHOOD INC
Brotherhood, Inc. is a 501(c)3 non-profit organization that seeks to uplift and empower young African American males, ages 16-24, who have had contact with  the criminal justice system or gangs, or who are at risk of such involvement.  Brotherhood, Inc. is a comprehensive reentry and prevention program that  strives to take a holistic approach by providing culturally-sensitive social services, educational opportunities and on-site employment for participants  through the creation of social enterprises. Our organization is modeled after  Homeboy Industries of Los Angeles, which houses the largest reentry and gang  intervention program in the country.

NEW NATIVE THEATRE
Rhiana Yazzie (Dine'/Navajo) Artistic Director, (612)367-7639.
info (at) newnativetheatre.org

BSF is partnering with New Native Theatre by bringing in their actors to portray American Indian scenarios in trainings with criminal justice and health care providers in de-escalating a crisis situation.
New Native Theatre is a return to indigenous world views through its production of plays and theatrical experiences, its nurturing of artists, its connection to community, and its call to heal the wounds in the colonial narrative and in Native America's personal stories through theatre.
Vaughn Buffalo Bull Lodge, General Manager, BuffaloBull@NewNativeTheatre.org
CULTURAL WELLNESS CENTER
Atum Azzahir, Executive Director, atum@ppcwc.org
612-721-5745 phone www.ppcwc.org/home
BSF is partnering with the Cultural Wellness Center as a participant in the Backyard Iniative and a member of the Community Health Action Team: The Circle of Healing.   The Circle of Healing is a project designed to improve the interaction between community and traditional healers and guides with the medical and other formal response systems.   The goal is to improve the capacity of the community and the formal care systems to respond to community mental health, health care and other needs.
SOMALI MENTAL HEALTH COMMUNITY OUTREACH
Abdullahi Egal, Executive Director
Somali Cultural and Human Services
2147 University Ave. W. Suite 107, Saint Paul, MN
Tel. 651-214-0622 Fax.651-224-6104  E-mail: somcul@gmail.com.
Farsamooyinka Dejinta            
Ee lagula macaamilo dadka maskaxda ka jiran
Hagaajinta sida looga jawaabo dhibaatooyinka cudurada maskaxda
Ka hortagga dhibaatooyinka la xiriira cudurada maskaxda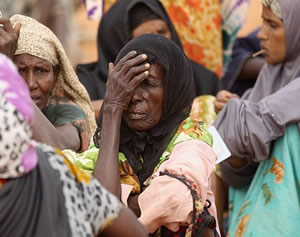 Addressing how the mental health crisis response system impacts the Somali community and identifying barriers to high quality crisis response.   Presentations in English and Somali, encouraging community members to ask questions and engage in discussion.
FEDERATION OF SOMAILI COMMUNITY IN MINNESOTA
1525 South 4th Street  Minneapolis, MN 55454 (612) 338-5282
www.cscmn.org/
Meeting with community leaders to discuss trauma, chronic stress and other mental health concerns in the Somali Community.
FAMILY TRANSFORMATION MODEL
Barbara Schneider Foundation is partnering with several agencies to promote this new model for promoting wellness and recovery from trauma and illness.  The partners include: St Paul, Ramsey County Public Health, JFCS, and JFS, Greater Twin Cities United Way, Neighborhood House, NYU Center for Violence and Recovery, Peace Making Circles and Vertin Youth and Family Service
CLICK HERE for a detailed description.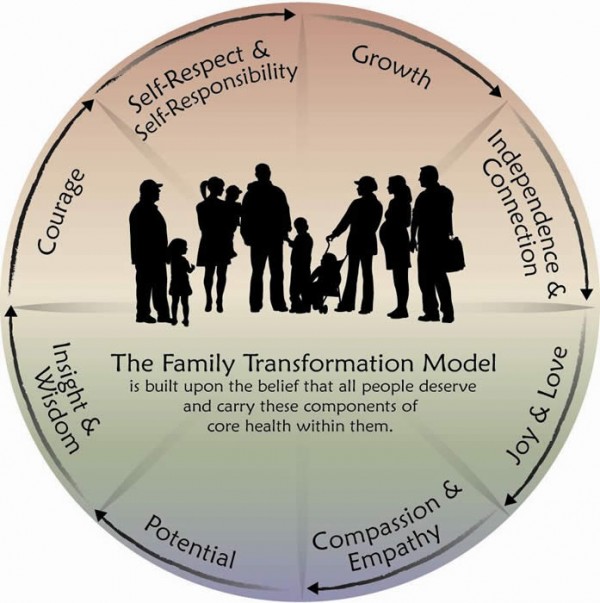 The Family Transformation Model provides fresh insight into what we all need to live in peaceful relationships with others. It offers a new perspective that can help people affected by family violence find or rediscover core elements of health within themselves and their relationships. This model acknowledges the humanity within all people and the capacity of everyone to change and grow, even those who harm the ones they love.
Co-chairs of the Family Transformation Model work group are Betsy Sitkoff, Jewish Family and Children's Service and Donald Gault, Ramsey County Public Health donald.gault@co.ramsey.mn.us.