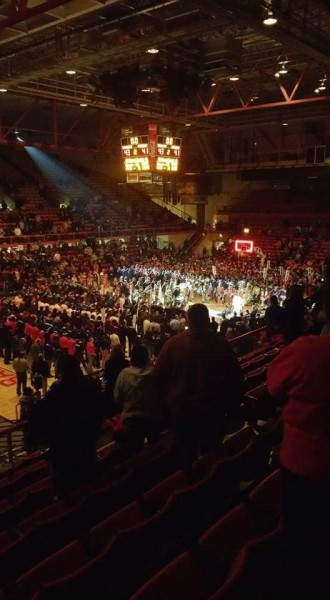 Barbara Schneider Foundation was honored at the Lakota Nation Invitational in Rapid City, South Dakota, December 18, 2015 at the Rapid City Civic Center Arena floor before the Grand Entry for the evening.
On December 19 from 7:30 a.m. to noon, BSF hosted a breakfast and  Community Conversation with our Rapid City and Pine Ridge Host Planning Teams. Lakota Nation Invitational founder, Bryan Brewer, Rapid City Journal, News Center 1 TV, told the 39 year story of LNI.
Other speakers  discussed aspects of the history of Rapid City and the possibilities for the future. Read the full story.