BSF IS A FOUNDING CO-SPONSOR OF
SECOND CHANCE DAY ON THE HILL
January 16, 2013
There are unfair barriers to employment and housing for individuls who had criminal justice contact when they were in mental health crisis.  These barriers make it doubly hard for many to recover from their illness and get their life back.  Join us at the Capitol to help policy makers understand this issue and make urgently needed changes.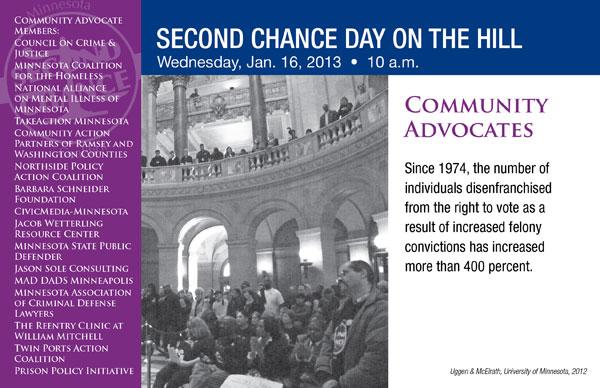 BSF STAFF PARTICIPATING WITH THE MINNESOTA DEPARTMENT OF HUMAN SERVICES STAFF AND WORK GROUP ON THE REWRITING OF RULE 40. YEAR LONG PROCESS 2012-2013
In response to a lawsuit, DHS pledged to rewrite rule 40, to largely prohibit use of force, seclusion and restraints for DHS staff and DHS contractors.  Barbara Schneider Foundation joined in to ensure that staff receive appropriate de-escalation training and that systems are put in place to protect individuals with a mental illness from physical abuse.
2013 NOT OUR KIDS CONFERENCE
March 3, FREE AND OPEN TO ALL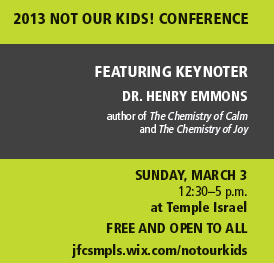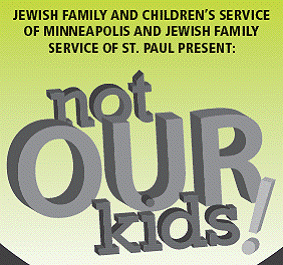 MENTAL HEALTH DAY ON THE HILL
Tuesday, March 12, 2013
Sponsored by the Mental Health Legislative Network (MHLN) – a coalition of over 20 organizations concerned about the quality and availability of mental health services.
10 a.m. – Informational Briefing
Christ Lutheran Church – 105 University Avenue West
(Across the street from the Capitol)
12 Noon – Rally
State Capitol Rotunda
1 p.m. – Visit with your State Legislators
(Call your legislators' offices to make an appointment ahead of time)
RECOVERY DAY ON THE HILL
Thursday, March 14, 2013 12PM TO 1PM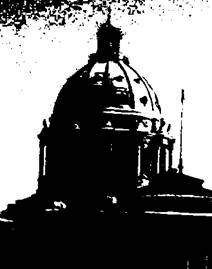 Please join us on Thursday, March 14th, as we rally the recovery community to show Minnesota that recovery is possible and that people recover from addiction every day! Whether you are an individual in recovery, a family member, a friend, a professional in the field, a co-worker or an employer of a recovering person, the recovery community needs you there. Our message is simple: Recovery works!
This is your chance to stand with other supporters of recovery, speak to your legislators, and help ensure that more people in Minnesota get the recovery support they need and deserve!
For more information, and assistance with scheduling a meeting with your legislator, please contact Julia Parnell at 651-233-2080 or julia@minnesotarecovery.org.
A PERSONAL JOURNEY IN THE FIGHT FOR REAL REFORM IN COVERAGE FOR MENTAL HEALTH AND ADDICTION TREATMENT
March 22, free and open to all
Co-sponsored by Barbara Schneider Foundation
Hosted by the University of St Thomas, Minneapolis
Public Policy in Mental Health Luncheon Series:
A Personal Journey in the Fight for Real Reform in Coverage for Mental Health and Addiction Treatment
Dave Wellstone, Let's Start Talking
Mark Anderson, Barbara Schneider Foundation
Pat Jensen, University of St Thomas Public Policy and Mental Health Chair.
David Wellstone, son of the late Minnesota Senator Paul Wellstone, will address the issue of political activism and legislation in mental health and substance abuse treatment.
Wellstone carried out his father's legacy by lobbying for the Paul Wellstone and Pete Domenici Mental Health Parity and Addiction Equity Act of 2008, addressing the issue of dual diagnosis.
This event is brought to you by the Public Policy and Leadership program at the University of St. Thomas College of Education, Leadership and Counseling.
5th Annual MDE MAKA SKA CANOE NATIONS GATHERING
May 24, 2013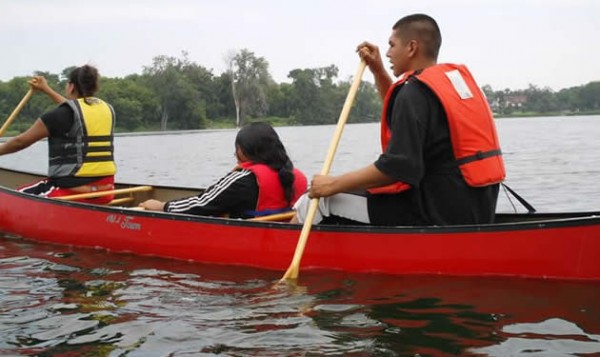 Lake Calhoun aka Mde Maka Ska (near Thomas Beach)
The Mde Maka Ska Canoe Nations Gathering event is an genuine opportunity for Native American youth, parents, and community to re-engage the sacredness of water or mni wakan. Today, the Mde Maka Ska is called Lake Calhoun. Its Dakota name means White Earth Lake. For the Minneapolis-St. Paul Native American community, its proximity inspires an indigenous means to return to cultural, emotional, mental, physical, and spiritual health. As water does for the finned nation, the Mde Maka Ska provides an appropriate environment in which to implement visions of healthier indigenous nations.
The Mde Maka Ska gathering is a linguistically, culturally and historically infused initiative generated by indigenous Dakota precepts regarding water and the sacred architecture it inspired, the canoe. Anishinabe views are also included. The annual gathering is held upon the south shore of Mde Maka Ska, the centuries-old Dakota Nation name for today's Lake Calhoun.
The first values occupants learn in a canoe is that, no matter what your skin color, cooperation, teamwork and trust are necessary to achieve a healthy and well-balanced craft.
BSF is a co-sponsor of Mde Maka Ska Canoe Nations Gathering
2013 8th Annual CIT International Conference
Oct, 14-16, 2013 in Hartford, Connecticut
CIT International is partnering this year with Connecticut Alliance to Benefit Law Enforcement, Inc. (CABLE, Inc.) to host the 2013 Annual Conference.  Together we invite you to attend and share in the opportunities to network, learn and continue to grow and sustain the CIT program.
FUNDRAISER FOR BARBARA SCHNEIDER FOUNDATION
Tuesday October 29, 2013, 5-7PM
At the home of William Cope Moyers and Nell Hurley
873 Fairmount Av, St Paul, MN 55105
Reception for St Thomas Conference
$50 Suggested donation
Keynote: Carol McDaid
Carol McDaid was instrumental in the passage of the 2008 Paul Welltstone and Pete Domenici Mental Health Parity and Addiction Equity Act.  A founding member of Faces and Voices of Recovery and a member of the Betty Ford Institute Board, Carol was the recipient of the 2007 American Honors Recovery Award.

Carol McDaid
7TH ANNUAL MENTAL HEALTH AND PUBLIC POLICY CONFERENCE
Wednesday October 30, 2013 11:30am – 3pm
University of St. Thomas – Minneapolis Campus
Presented by
St. Thomas, College of Applied Professional Studies, Public Policy Program
Minnesota Office of Ombudsman for Mental Health and Developmental Disabilities
Barbara Schneider Foundation
Implementation of Mental Health and Addiction Treatment Parity
What are the policy challenges?
How can Mental Health and Addiction Recovery Communites Work Together?
Keynote by Carol McDaid
Also David Wellstone
The conference will address mental health issues specific to vulnerable youth and will explore social justice issues in mental health and disability. Professionals and students in special education, social work psychology, public policy, education and law are encouraged to attend. Free and Open to the Public

BUILDING ON OUR LEGACY
TWIN CITIES JEWISH COMMUNITY
ANNUAL CONFERENCE ON MENTAL HEALTH
Oct. 13, 2013 12:30-5:30 PM
BSF Co-sponsors this 13th Annual Conference
Keynote, Dave Wellstone
Over 20 Breakout Sessions. Healing Service.
All are welcome.  Special invitation to individuals who are in recovery from mental illness or who have a loved one in recovery. No charge to attend.
Also, Celebration Dinner, Thursday, October 10 at Shaller Family Campus, St. Paul, Tickets $36.
For more information and to buy tickets call Laurie Kramer, 952 417 2149.